Dobar život je nadahnut ljubavlju i vođen znanjem. Bertrand Rasel
Konačno sam objasnila sebi zašto je "ekonomija" svetija od današnjeg poimanja.
U osnovi je ona "vođenje domaćinstva".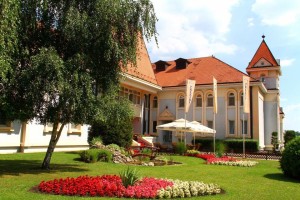 Današnji naziv ekonomske nauke koji se sa engleskog "economics" u srpskom jeziku prevodi i kao ekonomija i kao ekonomika, potiče od grčke reči "oikonomikos" (οικονομικός). Ova reč je složenica koja povezuje grčke reči "nomos" (νόμος), običaj, zakon i "oikos" (οικος), kuća, i izvorno znači: zakoni upravljanja domaćinstvom. Veruje se da ju je prvi put upotrebio grčki mislilac Ksenofon (Ξενοφῶν, 427–355. pne.) koji je svoju knjigu koja objašnjava kako uspešno voditi poljoprivredno domaćinstvo nazvao "Oikonomikos" (Oικονομικός)[11][12] Izvor Wikipedia
U domu živi porodica.
Porodica počiva na ljubavi, poštovanju, pravilima lepog ponašanja.
A najbolji put do povratka prave domaćinske ekonomije vodi preko turizma.
To je naš pasoš za mir u svetu.
To je naš put do Nove ekonomije – Blagostanja
To je u stvari put do mog Oli "Well Be" World
Provedite vikend u Hotelu "Prezident" da se osećate kao u svojoj kući-DOMu.
Opustite se u miru i tišini Wellness i Spa centra Hotela "Prezident" Palić, u parku prirode Palić i Subotici.